WALL OF DEATH
Rhett Rotten - Vintage Motorcycle Stunt Show
The oldest historic wall in America - 1938. Rhett Rotten and his 1938 Harley will debut at Milwaukee Labor Day weekend with the Wall of Death for Harley's 115th!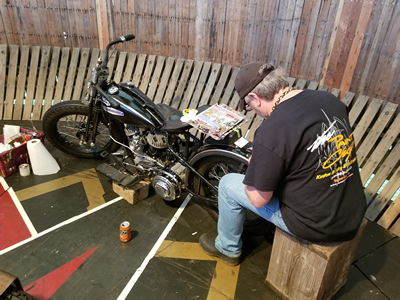 ---
Tader Fundraiser
Casey's panel brought in $1700 for Tader's Fundraiser. Here is a photo of him helping polish his grandfathers race car that Casey lettered.
---
Twisted Tea Bike Give Away
Here's a sneak picture of the New Twisted Tea Board Track Bike for this years give away!!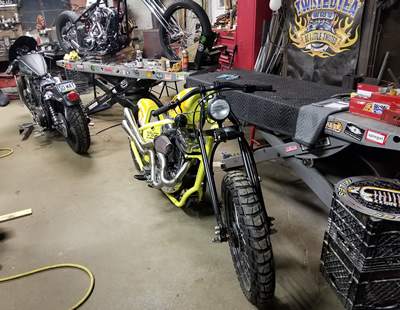 ---
BOOTLEGGER
The Paint Chop just finished the Bootlegger trailer for the NTPA Super Nationals in Tomah, WI.
Super City Auto Repair painted the trailer then Master Artist Casey Kennell laid down the lettering and artwork.