Paint Chop News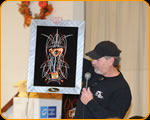 "The American Pinstriper" - Casey Kennell's old school symmetrical pinstriping style has been recognized by some of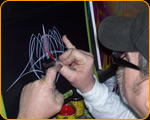 the top hotrodders and motorcyclist enthusiasts across the globe!!! His hand lettering has been recognized as some of the best you'll ever see.
His style and performance is still rated top notch work at 62 years old. What a nice tribute after forty years of dedication in his craft.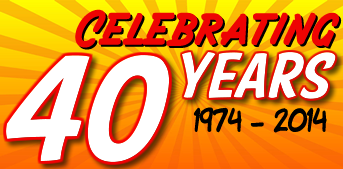 Celebrating 40 years of pinstriping and lettering excellence.
---
Hand Lettering and Pinstripe
Check out the Photos of this world class pinstriping and lettering job, complete with pinup girl by Casey Kennell on this 1951 Ford truck!!
---

NEW EPISODE!
STREET ROD NATIONALS/EAST. YORK, PA
Monday, September 15, 2014 4:30pm PST
Thursday, September 18, 2014 4:30pm PST
Sunday, September 21, 2014 4:30pm PST
---
Jalopyrama #11 - Annapolis Maryland
The Paint Chop crew will be at the 11th annual Jalopyrama in Annapolis Maryland at the National Guard Armory on October 25, 2014.